Low cost Phone Broadcasting

for as little as 1.5˘ per minute

Never pay for calls that do not connect

- (Ring time, busy, no answers, disconnects, intercept, bad numbers, etc.) You only pay for actual connect time, rounded to the nearest six seconds.

True one tenth of one minute incremental billing.

(a.k.a. SIX Second Billing) NOT 12, 18 or 24 second minimum, followed by six second billing. Our minimum is six seconds, followed by six second incremental billing.

Ability to set ring time in seconds

- Allowing you to further reduce your costs considerably when dialing Live Answer only campaigns. (No answer translates to no charge)

Time Zone Adjuster

- If you have a list of phone numbers from all over the United States and Canada, we can now organize that list by area code or time zone. Hence, you can start doing campaigns in the Eastern Time Zone and then move across the country to the Western time zones. No need to parse your data, we handle Time Zone and Area Code dial times automatically.

"Instant Transfer Technology" successfully captures and transfers nearly 100% of your campaigns Press One requests. When a prospect presses one for more information, the call successfully transfers in under one second, compared to several seconds using conventional connection methods. This eliminates "Transfer Hang-ups" due to failed press one transfers. Transfer hang-ups are a leading cause of lost prospects on dialers not utilizing Instant Transfer technology. Transfer Hang-up failures typically run as high as 30% loss from failed transfers on dialers not utilizing Instant Transfer technology. Instant Transfer service available when connecting to www.800Link.com virtual phone system service.

Dial 100% of your calls

- Calls are not omitted because of high toll routes, which is 98% of rural America. Most dialing platforms avoid dialing high toll routes resulting in 20% to 30% of your list not being dialed. This results in lost revenue spent on lead data that is not dialed. A marketing cost loss that goes undetected by many.
The Litigious Consumer Phone Scrub - Would you knowingly dial a number attached to a consumer with a history of litigation? Identify high-risk phones quickly & easily, before you expose yourself to unnecessary risk.
We maintain an exclusive database of known litigators telephone numbers, primarily comprised of individuals who we have identified as particularly irate, hostile, litigious, or just plain rude. These are people you really don't want to voice broadcast to or speak with for any reason. In fact, almost 40% of individuals who have filed Do-Not-Call, TCPA, FDCPA or FCRA lawsuits have litigated multiple times.
* As of May 16th 2018 our known telephone number Litigator Database contained 173,404 numbers. During the nine day period of May 7th 2018 to May 16th 2018, our known litigator database grew by 373 records. Typically 2,000 to 3,000 known litigator numbers are added monthly, as new and known repeat serial litigator numbers are discovered. You may search the litigator database within in the DNC area of your account at any time. Discover known serial litigators (a.k.a. career plaintiff's) by viewing our member only Litigator Hot List HERE. (Numbers within our known litigator database are obtained from public records of complaints filed within courts across the country. Not credit reporting agencies. Network Marketing Service Inc. dba DialerCentral.com is not a consumer reporting agency as defined by the Fair Credit Reporting Act, and does not assemble or evaluate information for the purpose of supplying consumer reports.
The TCPA has created the perfect environment for vexatious litigators who prey on unsuspecting call centers and sellers. Litigators and serial lawsuit filing plaintiffs and firms are purposely opting into lead generation websites in an effort to solicit calls and text messages. Then they actively litigate seeking to turn the litigation into TCPA and class action suits. Without our litigator database, it is almost impossible to know if you have litigator phone numbers lurking in your campaign lists. Utilizing known litigator data scrubbing is your first line of defense against the growing number of serial and professional litigators.
You will also be able to import your own Do-Not-Call telephone numbers to ensure people who should not be called are never called. We also provide an automated Account-Specific Do-Not-Call management system which is unique to your account.
Turn your campaign ON or OFF in real-time
Change your scheduled broadcast hours for automatic starting and stopping
Change the "Caller-ID" displayed on the outgoing calls
Increase or decrease the number of calls attempted per minute (dialing speed)
Change the maximum number of simultaneous calls allowed to your office or virtual phone system
Change your "Transfer Calls To" phone number
Playback recordings of your transferred calls for quality control and training. (No extra charge for call recording)
Add numbers to, and manage your account specific Do-Not-Call list
Do-Not-Call Maintenance utilizing our System-Wide database primarily composed of individuals who we have identified as particularly irate, hostile, litigious, or just plain rude.
Provide National Do-Not-Call List Cleaning, free of charge
Run real-time reports showing a detailed analysis of your calling results
Download your call records showing the details of each and every call placed
Upload a recording to use, record a new message, or change delivery options
NO Setup Fee
NO Monthly Fee
NO LONG TERM commitments
No software to download. 100% cloud based system.








Submit Number to System Wide DNC Database CLICK HERE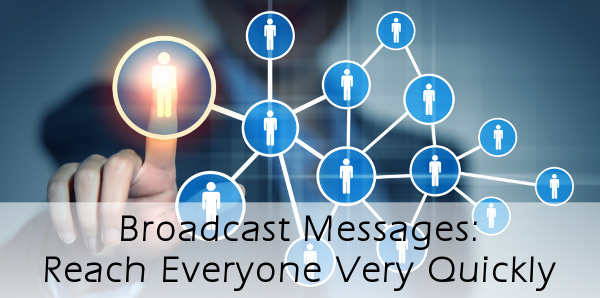 ---